Request a free quote
Call us or fill out this quick form for a free estimate.
Pigeon Control Since 1999
At Pigeonpros we understand your

pigeon problem

better than anyone.

At Pigeonpros, we've been doing pigeon control since 1999. We have helped thousands of customers become pigeon free. Let us help you get rid of your pigeon problem. Our service sets the standard for pigeon control in Arizona

If you need a pigeon problem remedied our process is to get a very quick hassle free quote, then schedule and get the work done in a timely fashion. We will beat any of our competitors prices and guarantee our work for 5 years.

GET STARTED NOW
Pigeon solutions you can trust
Pigeonpros as

reviewed by our customers.

Quality you can count on.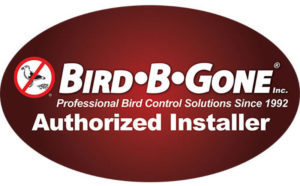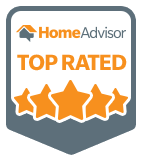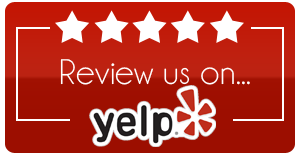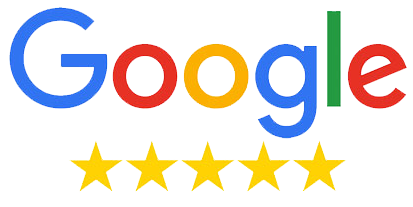 Get a free quote
Your Pigeon Problem
Nesting is Nasty!
Whether commercial or residential, pigeons sure know how to make a mess. One mating pair quickly turns into a small family. Within a year or two your house or commercial building can literally be covered with fecal matter. Pigeons are attracted to the scent of their mothers droppings. When left alone, pigeons and their offspring will stay together on your structure until the end of their natural lives.
Pigeons and your health
Birds are known vectors of disease. Pigeons do not carry West Nile Virus, which recently has been blamed for thousands of sick people and a few deaths. One way birds get people sick is when mosquitoes, ticks, or mites, feed on the birds and then on us. In this way disease is spread to humans. West Nile Virus is not the only disease to worry about. Pigeons carry Pigeon Ornithosis (psittacosis), Encephalitis, Newcastle disease, Toxoplasmosis, Salmonella food poisoning and other diseases. Histoplasmosis, a fungal disease that can infect people, can be contracted when cleaning up accumulations of dusty pigeon manure. Pigeon ectoparasites such as mites, fleas, ticks, and bugs may readily bite people.
Pigeon problems
Pigeons have lived near humans for thousands of years. Pigeons are abundant in cities and around rural areas. They conflict with humans for several reasons. Their droppings deface buildings, kill vegetation, and are aesthetically displeasing when deposited on ledges, rooftops, benches, sidewalks, cars, and more. Around grain elevators, pigeons consume and contaminate grain destined for human consumption. Pigeons prefer to live on structures like buildings and homes. There are only a few trees pigeons will consider even nesting in. Pigeons prefer your property as a home and left alone will never go away.
Pigeons cause roof leaks
Pigeons have been known to cause roof leaks, from large accumulations of droppings, which in time will rot away a roof, dam up rainwater that may sit on the roof for weeks, or divert water where it should never go until it finds a way into the structure.
Pigeon control
At pigeonpros we use professional products and years of know how to control the worst of pigeon problems. We are trained professionals when it comes to pigeon control and pigeon problem elimination.
Your Pigeon Problem
We understand your pain. We get it. That is why you are here. Let us help you with all of our experience to eliminate your pigeon problem.
Request a free quote
Our Pigeon Control Process
We offer professional pigeon control. We will give you a quick free estimate and a concrete plan to control your pigeon problem. Read more.
Get Started
Frequently Asked Questions
Do we offer a guarantee? Do we kill the pigeons? Do we price match? Do we take payments? Etc. All your questions answered here.
Get your free estimate
Pigeonpros Offers Professional Services
We are the most experienced pigeon prevention, removal, and clean-up company in Phoenix Arizona. We are proud members of the BBB and are a fully licensed & insured business that services the entire state of Arizona. We are simply the best pigeon prevention business in the Valley of the Sun. Call us or email us today to learn more and request a free pigeon prevention quote!
480-888-8838
Email us
Pigeonpros offers pigeon control services to these cities:
Phoenix, Mesa, Chandler, Gilbert, Tempe, Goodyear, Avondale, Glendale, Laveen, Peoria, Surprise, Buckeye, Apache Junction, Scottsdale, Cave Creek, New River, Anthem, Florence, Coolidge, Maricopa, Casa Grande, Tolleson, and everyone in between.
pigeon Trapping and Removal
When we have to, we will trap the pigeons to remove them safely from your property in Arizona.
Customer Testimonials
Don't take our word for it – here's what our clients say:
Dear Pigeonpros,
Thank you for your excellent service! I had a long standing problem and you handled it very professionally and communicated with me on the process. Pricing and responsiveness was great. I would absolutely recommend your service!
Thank you, Karen M. Peoria, AZ
Pigeon Pros did my initial pigeon exclusion product, at my rental house, in November 2011. Excellent service and the work has held up well until present. Due to re roofing the house, I am having to redo the exclusion work. The exclusion was highly effective in controlling pigeons and the mess they had been leaving at my house. Highly recommend this service and company.
Joanne A. Sun City, AZ
I have used Pigeon Pros for 3 rental properties and they have identified the correct solutions to cure the pigeon problem. They have installed screening, wire, spikes, and even trapping to cure the issue and have been satisfied with the results. Their team is professional, courteous and prices are reasonable.
Norman Y Phoenix AZ
Read more testimonials